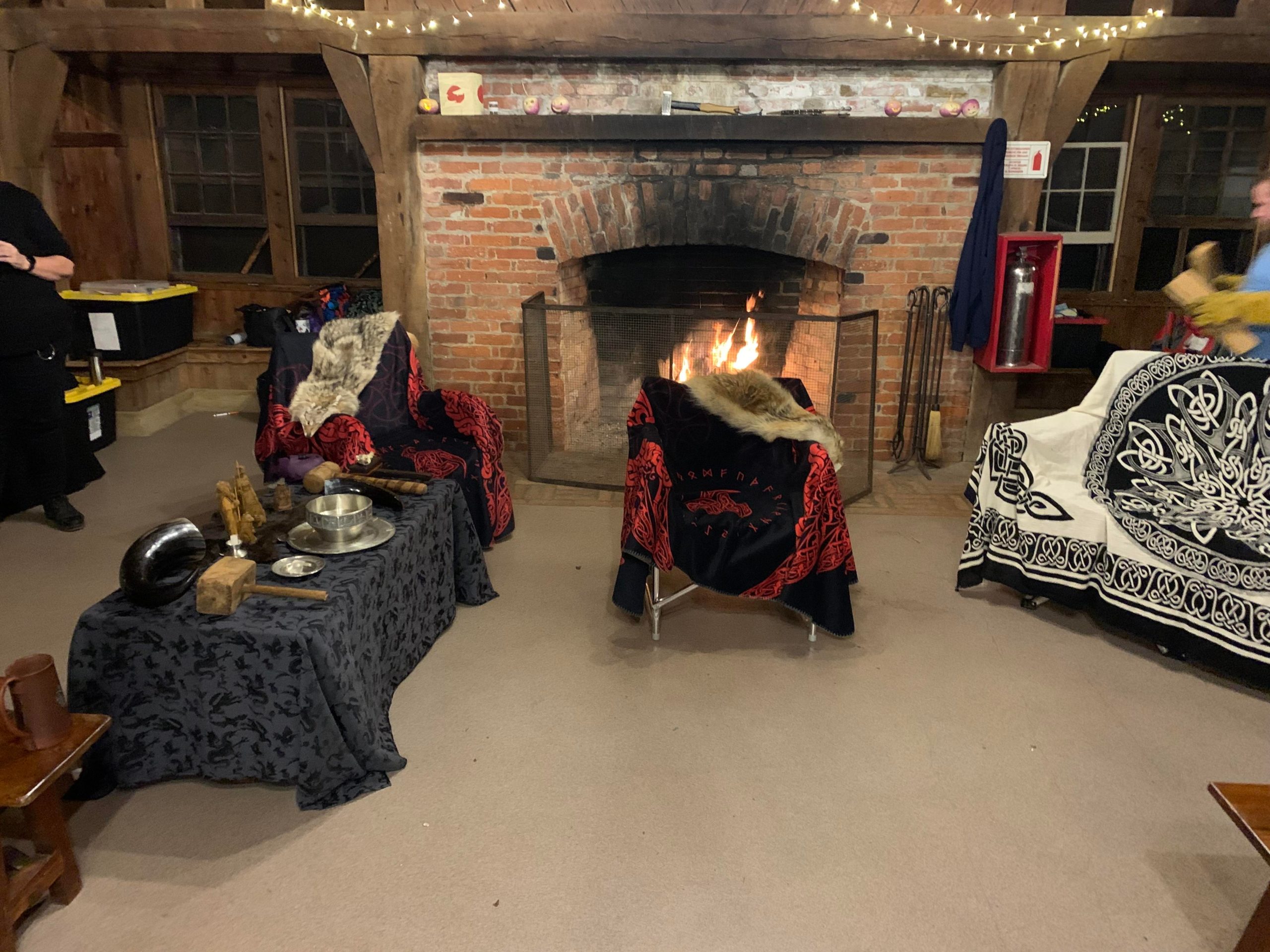 Almost 2 years ago, after presenting at Sacred Space, I wss contacted by Frank Stormcatcher and the Hallowed Homecoming organization committee about being the featured presenter at their event for 2020.

I was really excited because while I'd presented a ton over the last 20 years, I'd never made that "leap" to being the "main ticket."
Needless to say with Covid, they had to cancel their 2020 event, (well, they moved to a smaller set of online events, which I did one presentation at), but immediately re-engaged me for 2021.
From day one working with this crew has been a complete delight. From signing the initial contract (they have actually have a contract for presenters!) through departing their event on the last day, I couldn't ask for more.
As a presenter, I was originally obligated to, I believe 3 workshops, and helping with their main ritual. Ultimately with some discussion, I agreed to four workshops, and four rituals. For a three day festival, that seemed really daunting.
This is what I ended up with:
Opening Ritual
Oracular Seidr
Introduction to Heathenism
Introduction to Bind Runes
Scribe, Philosopher, Mystic, Approaches to Religion
Main Ritual
Developing Relationships with Northern European dieties
Closing Ritual
As I prepared for the event, I was really concerned. That's a lot for three days.
The answer was, it really wasn't, and here's why:
This festival really takes care of their presenters. Once I got on site, I didn't need to worry about ANYTHING other than actually presenting and running rituals. From setting up ritual and workshop space, to announcements, to everything but focusing on the content, they handled everything.
and friendly, OMG friendly. The staff here was amazing. I can't say enough.
But its not just about the staff, its the attendees as well. When the attendees were in events, they were really engaged, with good questions, great participation, and more. Exactly what you want out of attendees.
And attendees were willing to step up and help as well. By Saturday afternoon, I'd hit that point where I was running out of spoons, I asked a participant (not staff) if they could do me a favor and get me a coffee, and bam! There it was.
and its not just about the people, the site is great (well, mostly great) as well. Their main building serves as both a dining hall and main events space. it's large, rustic (in a good way), with a huge fireplace. There's nothing like doing a Symbel inside and having this huge fireplace (with a bunch of guardians with spears) during the ritual.
Now as a warning, for attendees, the cabin space here is very rustic. Limited power and water. No heat (a challenge in October) or AC. BUT for the lead presenter, they put you up in an amazing room of one of the coordinator's houses off site about 20-30 minutes away. This was a blessing because not only did I get a real bed every night, but it gave me that critical "away" time that if you're presenting at this level you need.
And finally, the food. Amazing. Lots of variety, yummy, with a formal family style dinner on Saturday night. I really can't say enough about how good the food was at this event.
So, if you're a presenter, and they approach you about presenting, say YES, YES, YES. You won't regret it.
If you are an attendee, go to this event. It's small, (we were 50 this year, down from a typical 60-80 due to Covid) The classes are great, the people are friendly, and its a great way to end your festival season.